ALPINAGROUP WORLDWIDE
Welcome!
Hearing about us is easy, knowing us is even easier.
With sincerity, honesty and transparency being implemented at our core,
we can differentiate ourselves from other companies on the market
and represent our features accordingly.
Browse through our diverse fields of work,
recognize our visions and get to know us perfectly.
Our Companies
A word about the CEOs
Two particular personalities have the most influence on our companies, with all their goals, visions and activities. It is nothing new that the respective identities of entrepreneurs are usually reflected in their establishments. That is why we would like to introduce you to our visionaries, so that you too can get an idea of the leading minds behind it all.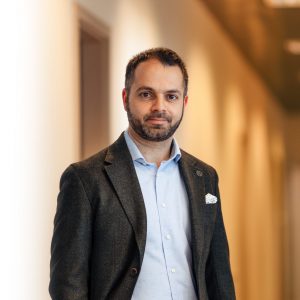 Haider Rahman
Executive Partner
Mr. Rahman is CEO of dcom distribution GmbH, mynu operations GmbH, Yooopi! Telekom GmbH, of VIMO GmbH, COO of Alpinacom GmbH. His identity, passion and long-lasting expertise can always be found in his establishments. Through his day-to-day efforts and amazing leadership skills, he is vital to the success of the companies.
Adding value to society through my existence has always been important to me. Existing on my own without building something myself that I can use to make a difference in the future is impossible.

Haider Rahman
Abdullah Aljanabi
Executive Partner
Mr. Aljanabi is CEO and leader of Alpinacom Gmbh, Abies Real Investment GmbH and Essencis GmbH. In addition to managing the company, he also performs various functions within the company. Through his vision, motivation, and years of experience in various fields, he makes a crucial contribution to the company's success.
To see one's ideas blossom to such an extent after years of hard work is something very special. I look forward to what the future holds, however, I'm sure it will be phenomenal.

Abdullah Aljanabi
Our Partners